The following are a few of my favourite web sites related to trail and dry-stone construction.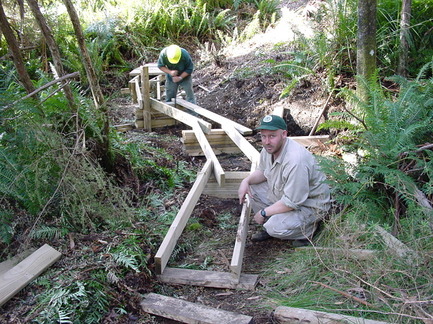 www.ttms.com.au Track and Trail Management Services
www.russellgardeners.ca/video/bridge_web.mov First and second CBC News reports on Russell dry stone bridge construction.
www.russellgardeners.ca/video/cbc_bridge_3_med.mov Final CBC News report on Russell bridge.


www.dswa.org.uk Dry Stone Walling Association of Great Britain.
www.drystoneusa.org Dry Stone Conservancy, USA.
www.trailbuilders.org Professional Trail Builders Association, USA.
www.wallswithoutmortar.blogspot.com Blog of master dry-stone waller Norman Haddow.
www.stonefoundation.org Stone Foundation.
www.usaconservation.org American Conservation Experience.
www.sahale.com U.S.trail and bridge construction company.
www.simnet.is/stokkarogsteinar/ Icelandic masonry site.
www.moosmanbridge.com U.S. wood and steel bridge company.